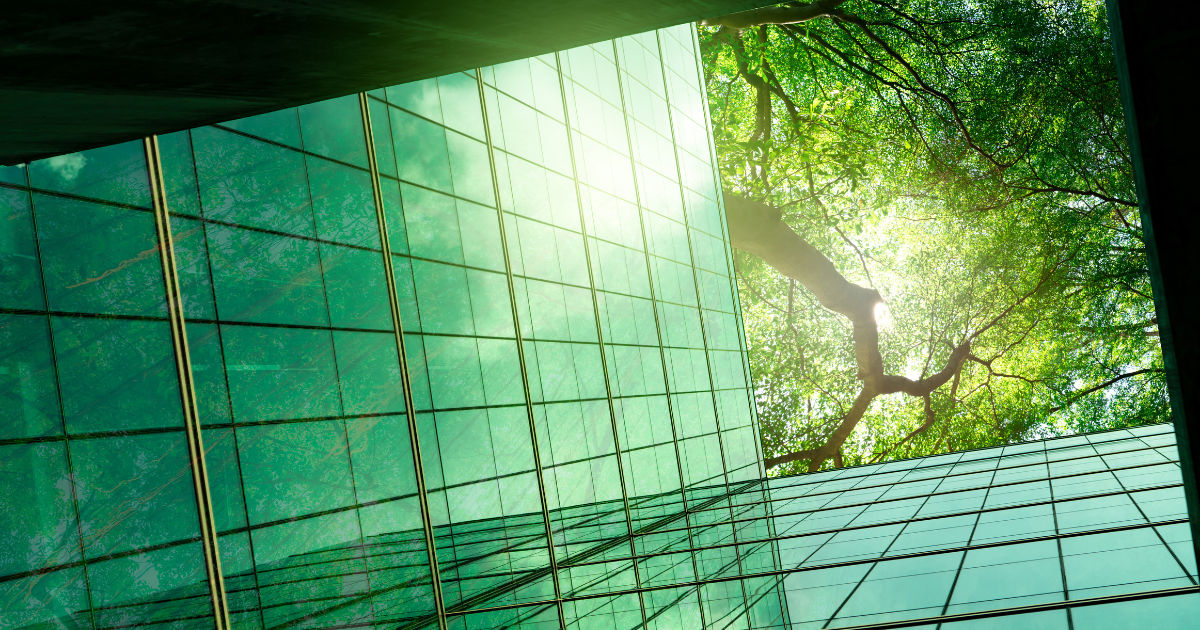 In the past, construction industries have been able to rely on vague estimates when providing their carbon emissions data. In some cases, these have been largely underreported, with the estimates verging on the side of optimism, to say the least.
According to a report from the World Business Council for Sustainable Development (WBCSD), less than 1% of building projects are calculating and reporting their full carbon footprint at present.
This will not be the case for much longer however as legislation is put in place mandating construction firms to provide accurate data on their carbon emissions and energy usage.
The construction industry alone is responsible for 38% of all energy-related GHG emissions per year, so it is clear that the industry as a whole will need to adopt new strategies in order to tackle global warming and meet the climate goals as set out in the Paris Agreement.
Creating a system for standardising emissions reporting is certainly challenging within the construction industry. The answer will lie in live data tracking and sophisticated AI tools based remotely in cloud storage solutions.
Allowing construction firms to take an educated guess at what their greenhouse gas emissions might be is really only serving to falsely promote these companies who are giving rather conservative estimates in terms of their GHG emissions.
Of course with the construction industry being such a significant player in terms of global CO2 output, it is not really acceptable to have guesswork making up the majority of the current data. Soon all equipment will be linked up and electronically monitored and with the technology already available it should not be hard to set up a GHG emissions standard that is universally agreed to and have the correct systems in place to monitor this.
Construction firms need to stay ahead of the curve and have all the systems already in place to accurately track, calculate and report their GHG emissions before the legislation is passed into law. Construction firms who fail to do so will be forced to suspend business activities while they take the necessary time out to ensure their working practices meet the new levels of compliance on greenhouse gas emissions, energy usage and carbon footprint reduction.
How can Construction Industries Implement Technology to Take the Guesswork Out of Emissions Reporting?
Greenhouse gas (GHG) emissions management software is available such as IBM Envizi, which includes a suite of programs that can track, calculate and report on Scope 1/2/3 GHG emissions data at the granular level.
Apart from the more simple calculations and analysis, Envizi also helps construction firms set carbon reduction targets and measure progress based on those, highlighting areas of concern in order to operate more green and sustainable business practices.
IBM Envizi can report on all greenhouse gas (GHG) emissions including CO₂, CH₄, N₂O, HFCs, PFCs, SF₆, NF₃
What are the Challenges Facing the Construction Industry in Terms of GHG Reporting?
While there is currently specialist software available on the market for construction firms to track and report their GHG emissions and carbon footprint, it is still one of the most challenging industries to carry this out reliably across a range of on-site locations and premises.
Construction industries work with varied teams of contractors, engineers and site managers across a number of locations and providing all these workers with the appropriate assets, software and access to the appropriate data can seem almost impossible.
You can't exactly take a high-end computer needed to run the software, and a server to store all the data, to every building site you visit. Thankfully however, there are cost-effective measures that can be put in place to get around these challenges.
How can IT Solutions Help Construction Firms to Accurately Report GHG Emissions?
Accurately reporting greenhouse gas emissions and carbon footprint is made much easier for construction firms who utilise the assets of a managed IT solutions provider.
At Lyon, we provide a range of services for construction firms to enable the accurate and timely reporting of all GHG emissions. These include
Cloud data storage—with all data accessible from the cloud it makes it much more practical for construction firms to gain access to the important information they need for GHG reporting, wherever it is needed, either on-site or with teams working remotely. There is also no limit to the amount of data that can be stored and it is not fixed to a specific location or piece of hardware.
Remote desktops—aside from the advantage of being able to easily scale up or down operations or add new workers into the system with their own virtual workspace, with Desktop as a Service (DaaS) and Workstation as a Service (WaaS) construction, firms can have both the software and hardware needed to power the GHG emission calculations held remotely, and accessible from the team's own devices—laptops, mobiles and desktop PCs, etc.
IT governance and systems advice—at Lyon, our specialist teams can help guide construction firms through the whole process of adopting technology and setting up all the relevant systems in order to facilitate the most accurate reporting of GHG emissions possible. We can recommend which solutions and software will be most effective for your specific company needs, whilst monitoring all aspects of the IT framework and providing continual support.
Can the Construction Industry Afford to Wait Until the Regulations are Passed Into Law?
Construction firms cannot afford to wait until legislation has been passed requiring detailed GHG reports on all equipment and processes. It is essential to get ahead of the curve and have these systems in place before the regulations are put into law.
For more information on how IT solutions can help with the tracking, calculating and reporting of greenhouse gas emissions, contact our advisors today for a free consultation. Our expert analysts can evaluate the requirements of your construction firm and advise on all aspects needed in terms of cloud data storage, virtual workspaces and any integrated systems.