Our Services
A wide array of technologies supported by a specialist and certified engineering team.
Managed IT Services
Outsource your IT Support services to benefit from a range of features from highly qualified engineers, 24x7 availability, IT strategy, IT budgeting, and the day to day remote and onsite IT Support.
Professional Services
Evaluate, identify, plan, and deploy a variety of technologies ranging from disaster recovery, business continuity, IT audit, IT governance, advisory & architecture with the help of our certified engineers.
Managed Cloud Services
83% of enterprise workloads will be in the cloud by 2023! From planning to deployment, we offer a wide range of private and public cloud migration and management solutions.
Cyber Security Services
Over 147 billion records are expected to be exposed through data breaches between 2018 and 2023. Secure the state of your IT infrastructure and data with our Cyber Security Solutions.
Communication and Collaboration
60% of Employees to Frequently Work from Home by the end of 2023! Using our centralised solutions for connectivity, communication and collaboration ensure a continuous increase to the productivity of your workforce and team.
#Reasons
Why Us
Simple reasons why businesses choose us over other IT support providers in London.
Flat Rate
Fee
No hidden surprises - this helps you to easily budget your IT spend always in advance.
Above &
Beyond
Lateral thinking and going the extra mile mean you get maximum value from our team.
Hand Picked Technologies
We take the time to choose the technologies we implement - what works today will work tomorrow
Seamless
Transparency
We do what we say - this means you are never left strande
Local, Real Experts
Our Central London location and engineering team means we are there for you in person - quickly
Certified
IT Expertise
Our technology certified engineers can deal with complex, challenging projects, matching your requirements for a range of business sectors.
Robust
Solutions
We take the time to do things properly, so what works today will work tomorrow
24/7
Reliability
Our services are designed to function when you work, without any hold-ups
Strong Partnerships
Strong partnerships with major creative sector software vendors such as Adobe & Autodesk.
#RealWorldSolutions
Case Study
Simple reasons why businesses choose us over other IT support providers in London.
#itsupporttestimonials
What our clients say about us!
Global Stationery Start-up
I've been lucky enough to work with Lyon Managed Services for a few years now. Amin and the team always offer amazing customer service, fast response times and plenty of patience when dealing with whatever kind of query I may have.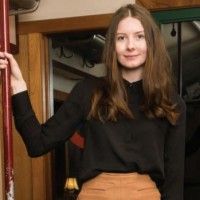 Claire (Office Manager)
Global Stationery Start-up
#itsupporttestimonials
What our clients say about us!
Investment Management
Over the last eight years they have provided all the needs of our expanding business, here in the UK and as well as in two overseas locations, in a very seamless and professional manner. Many a times they have very professionally and competently dealt with some very complex issues involving our virtual setup, Refinitive and Reuters platforms. We are always impressed by the depth of knowledge of their staff but especially the knowledge and experience of their founding partners whom are always promptly available.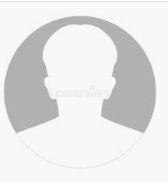 Anonymous (Director)
Investment Management
#itsupporttestimonials
What our clients say about us!
Not for Profit
We engaged with Lyon at a time when our server had crashed, and our previous IT had thrown in the towel. Unbeknown to them it was a behemoth of a job however they managed to restore everything back to normal within days. Since then we've been looked after by them regularly and can't recommend them enough.
Ann‐Marie (Operations Manager)
Not for Profit
#itsupporttestimonials
What our clients say about us!
Architectural Firm
I'd like to thank all at Lyon for your work this year- if you'd told me 12 months ago that the entire office would be working remotely, I don't think I'd have believed it would have been possible, let alone relatively smooth and productive. So thank you for moving so swiftly to get us set up in March, and the support ever since. Please do pass on my thanks to Tom and the rest of the team.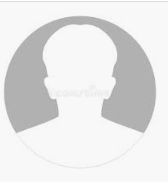 John (Director)
Architectural Firm
Download your checklist for outsourcing the management of your IT Infrastructure
We've put together a document outlining the top 12 common but yet critical attributes to consider when choosing an IT Support provider.
Download