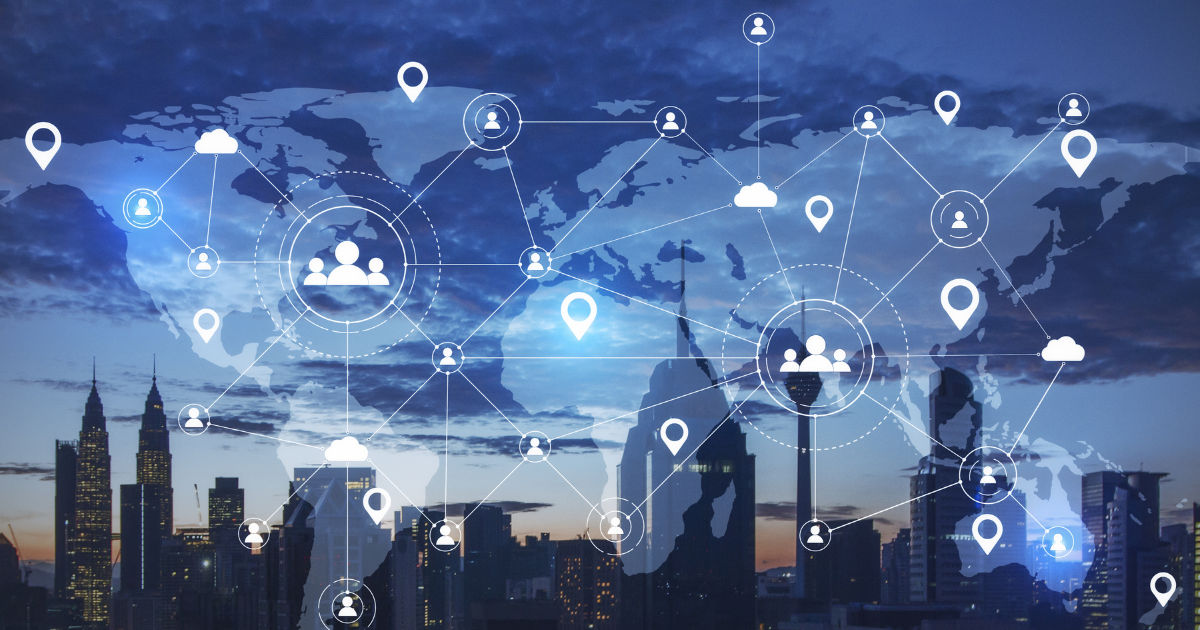 As with every industry sector, the COVID-19 pandemic drastically altered operating procedures for architects and AEC firms. Similar to other industries, the changes brought into place did not end when lockdown was over and businesses resumed normal customer-facing activities.
Some of the changes brought about such as remote working from home and cloud adoption have remained in place as businesses recognised the increased efficiency and cost-effectiveness of these solutions.
It could be argued that this change was always due and is more appropriate for the way businesses operate in the modern world, relying on technology to facilitate most customer transactions and interactions between team members.
The COVID-19 pandemic restrictions simply accelerated this transformation of business practices. The question is, will we see a return to pre-pandemic ways of doing business or has the world of architecture already been changed forever? Do the opportunities gained from remote working outweigh the challenges facing businesses in today's post-pandemic era?
Challenges of Remote Working for Architects
Architects, civil engineers and construction firms have one of the most challenging working environments for operating IT systems effectively.
They rely on a range of team members and sub-contractors in various locations either on-site or in offices and company headquarters. Further to that all architects and engineers need the appropriate data and software for their work, along with the required levels of access.
File sizes are typically large with schematic designs and rendered 3D images, meaning it is often more sensible to get the personnel to travel to where the files are physically held in on-site locations, rather than the seemingly more obvious choice of sending the files to wherever and whoever needs them.
This also represents a challenge in terms of the hardware—top-end graphics processors are needed to run the majority of software that architects use on a daily basis, for example.
Architecture itself is typically suited to in-person meetings to facilitate the collaboration needed for extensive design projects. Sometimes there's nothing that will fully substitute an in-person meeting in real life where people can get around the table and hash out some ideas.
Apart from the technical considerations, working from home can make people feel like a ghost, you are just another number on a screen and it is not as easy to foster good working relationships. Messaging applications do not convey the tone of the words very well and are easily misinterpreted. Plus, there is nothing that quite replaces a good old-fashioned after-work beverage or two with a colleague or client.
How can IT Help to Mitigate These Obstacles and Present an Effective Solution for Architects Looking to Go Remote?
Thankfully, many of the earlier challenges presented to architecture firms during the early days of lockdown restrictions have since been addressed with advances in technology.
Unlike the early days of the pandemic when AEC firms were just getting used to the new ways of working, there is now a plethora of artificial intelligence programs removing a lot of the legwork and assisting in areas such as image generation, schematic design, urban planning and interior layout.
Further to that, a lot of the hardware issues have also been resolved with new technology. Lacking the processor or GPU power to run high-end software on your home PC or in a remote location is no longer an issue. At Lyon, our IT solutions experts can provide architects with virtual graphics processing and CPU power through remote workstation access to top-of-the-line machines, as if they were logging into their own computers.
With access to unlimited storage in datacentres that can be scaled up or down depending on the architect's needs, this means that similarly, the challenge of storing a vast number of large files and software is no longer a problem with cutting-edge cloud solutions.
A good IT service provider can give architects all the tools they need to maximise their productivity with AI handling large workloads and time-consuming tasks, virtual access to high-end graphics processors (vGPUs), data stored infinitely and securely in the cloud, whilst being accessible from any site or device.
With remote desktops powered by Microsoft Azure, architects can gain a high-performing and cost-effective virtual desktop that is not tied to any physical hardware or software held on-site. This means that the processing power can be accessed from anywhere the architect finds themselves and also means that additional workers or sub-contractors can be added with ease, with each getting their own virtual desktop and access to all the files, processing power and software that is necessary.
What Does the Future Look Like for Architecture?
With around 83% of AEC firms operating cloud solutions as of 2023 in order to remain competitive in the marketplace, it appears the trend looks set to shift towards more remote working with all data, CPU and GPU power being held and accessed remotely.
Many architects are going fully remote and giving up office space entirely as a way to cut costs and stay more flexible and reactive to changing circumstances.
However, this does not in any way mean that the after-work drinks and early morning coffees in the café will ever be completely off the table. There's too much of a culture of this within UK business for this to go away completely.
Certainly though, the patterns are shifting and whether in a hybrid model, as many businesses are adopting, or a fully remote setting, it seems that time spent together in the future will be reserved for all the enjoyable and useful things like the trips to the restaurant, the team paintballing, group activities, celebrations and events. Less and less will the human members of the team get together for something that is pointless, mundane or time-consuming. Real-life interactions are great but if you ask a colleague in the office something and they respond by telling you to put it in an email, you may as well have stayed at home where you can still be wearing your pyjamas (on your bottom half at least) and pocketing all the cash you saved from renting out the office.
The world of business and architecture never flipped back to the old methods once the pandemic and restrictions eased off. There does not seem to be any trend in that direction with many firms adopting cloud solutions from managed service providers.
Businesses were forced into remote working through necessity but have continued to operate in remote and hybrid settings due to the practicality, cost-effectiveness and convenience for the workers. It seems that the near future will be dominated by AI, and the need to physically get on the tube or in a car and drive to the office will become less and less.
Architects looking to remain competitive in a rapidly shifting marketplace will increasingly rely on cloud solutions, artificial intelligence and remote desktops to give them the advantage, or risk being outpaced by more dynamic and flexible firms.
Read more about remote working for architects or contact us directly via email or phone if you would like to know which bespoke IT solutions would be most suitable for your business.
Tel: 02071128504
Email: hello@lyon.tech