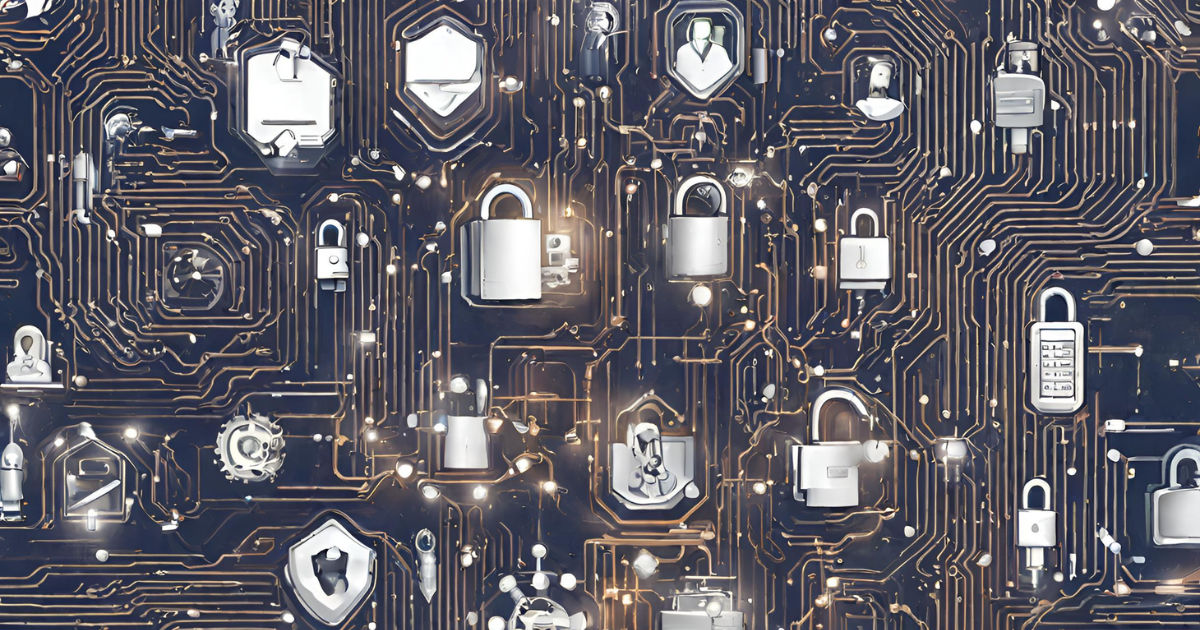 With an increasing number of cybersecurity tools now on the market, it can be difficult to differentiate between the key players in terms of services offered and relevance to your industry. Understanding which cybersecurity tool is best for your business can be something of a minefield—which provides the most value for money and useful features whilst being easy to operate and install, with the advantages outweighing the disadvantages?
Below are the top 12 cyber security tools to use in 2024.
Heimdal Security
Heimdal Security features powerful analytics, DNS filtering, email fraud prevention, and ransomware encryption protection. It is, however, quite costly and the interface is somewhat clunky and not very easy to navigate.
Heimdal provides AI/ML-based threat detection for rapid incident resolution using an XDR (Extended Detection and Response) platform—a combination of tools and data that gives the user extended visibility, analysis, and response across endpoints, workloads and networks.
Nagios
Nagios is network security monitoring software that allows live monitoring of your organisation's infrastructure through a package that is adaptable and easily customised. Nagios monitors all elements of your network infrastructure to ensure it is operating efficiently and securely, sending notifications of any issues to IT staff and users.
Nagios is used to identify and fix any network issues before they impact the company and its operations. This means you can prepare for any upgrading of equipment that is needed with graphs built into the system showing trends and planning considerations.
Some of the additional options in the enterprise edition include SLA reporting and automatic host decommissioning.
Bitdefender Total Security
Bitdefender gives you real-time protection against data theft along with network threat intelligence/prevention and multi-layer ransomware protection.
The main advantage of Bitdefender is that you can protect up to five devices without slowing them down as the software has an overall low impact on performance.
Nessus
Nessus Professional is vulnerability assessment software that claims to be among the top providers, going as far as calling it the "world's number one vulnerability scanning solution" on the Tenable website.
The user-friendly interface and its ease of operation is one of the main advantages with Nessus. With around 500 existing templates to choose from, you can rapidly check for any vulnerability using CIS benchmarks, without requiring any extensive training in vulnerability management.
Aside from the Professional package are Nessus Expert and the basic Nessus Essentials, giving customers a range of options depending on their cybersecurity needs.
Wireshark
Wireshark is packet sniffer software that is one of the world's most popular network protocol analysers, providing you with a detailed view of your network activity and allowing you to search through captured network data with the graphical user interface.
This can be performed as a live capture or through offline analysis looking at past data.
As packet sniffing software Wireshark performs this specified task more than adequately with rich VoIP analysis and various exporting and writing formats supported. However, it does not possess some of the more advanced features seen in full suites of cybersecurity software.
Snort
Snort is an open-source system that prevents intruders from gaining access to your data, suitable for both business and home use.
The way it works is by matching packets of data to any known malicious network activity that creates a set of rules for the software to operate under, any network traffic that matches these pre-existing conditions will be flagged and stopped, with an alert sent to the user.
Apart from being used as an intrusion prevention system, it can also be used as a packet sniffer similar to tcpdump or Wireshark.
Teramind
Employee monitoring software such as Teramind lets you keep track of employee activity and behaviour.
This is a crucial part of security as most data breaches are the result of human error and actions taken by staff members. So effective monitoring of employee activity is essential for robust cybersecurity, especially in larger organisations.
Teramind offers employee monitoring tools that can analyse the productivity of each staff member, show you how long they spend working on projects and specifically how long they spend on social media during the day. Hopefully, your boss does not currently use this software or we are all in trouble!
AxCrypt
AxCrypt is encryption software that has been around for over 20 years and is still popular today with overall ratings of 4 stars out of 5 on Trustpilot and TechRadar.
AxCrypt has a reasonably simple and straightforward dashboard that is easy to operate, although quite a big initial file size to download.
You can encrypt/decrypt files using a mobile phone or tablet (Android, iOS) and AxCrypt features 128-bit and 256-bit encryption and also allows companies to keep up to date with GDPR regulations (General Data Protection Regulation), whilst keeping their business secure from any malicious access to their data.
TotalAV Cyber Security
One of the main problems with cybersecurity software is that it can slow down your computer and get in the way of whatever you're trying to do.
TotalAV Cyber Security however can improve the overall experience of navigating websites and make things more streamlined. TotalAV Cyber Security allows you to block adverts, disable notifications and access geo-restricted websites. Apparently, the software can guarantee a 100% protection rate and this was recently tested in a Cybernews review of TotalAV.
Solarwinds Security Event Manager
Security Event Manager from Solarwinds is relatively affordable and easy to use. Solarwinds Security Event Manager features a user-friendly interface and automatic compliance reporting, with built-in forensic analysis and integrity monitoring. It is easy to install and set up, with few disadvantages raised in customer reviews.
Solarwinds reviews are mostly positive, with 91% of customers satisfied with the feature set according to trustradius. The only minor issues highlighted are that some of the more advanced features are slightly complicated to operate but overall customer experience is very positive.
AVG
AVG is a relatively inexpensive antivirus software application that is suitable for both small and medium-sized companies, as well as for home personal use.
It can be used to protect your computer from a variety of threats such as viruses, ransomware, malware, phishing and trojan horses. AVG operates in the background and actively and quite effectively identifies any threats throughout its operation.
It can be used for a full system scan where it will go through every file on the hard drive and check for any viruses or other unwanted visitors. AVG can also perform live monitoring of web activity so if you open up a website and it tries to download a trojan horse or malware of some kind onto your system, AVG will immediately block it and let you know the nature of the threat that was secured and which website it came from.
AVG does, however, have rather an alarmist way of operating and will often pop up with panic-inducing messages such as "Your computer is at risk!"
Upon further inspection, it will transpire that this risk as AVG perceives it relates to the fact that you have not purchased the premium version of AVG which has much better protection in their view, as opposed to any specific threat or cybersecurity issue that it has identified.
Lyon Managed Services
At Lyon, we offer a full suite of cybersecurity solutions—from live network monitoring and analysis, cyber training for staff members, penetration testing, vulnerability management, and full infrastructure auditing, along with 24/7 help desks and continual operation monitoring and support.
We can help you decide which software and services will be most applicable and useful for your business needs. For more information on how we can help secure your business, get in touch today!