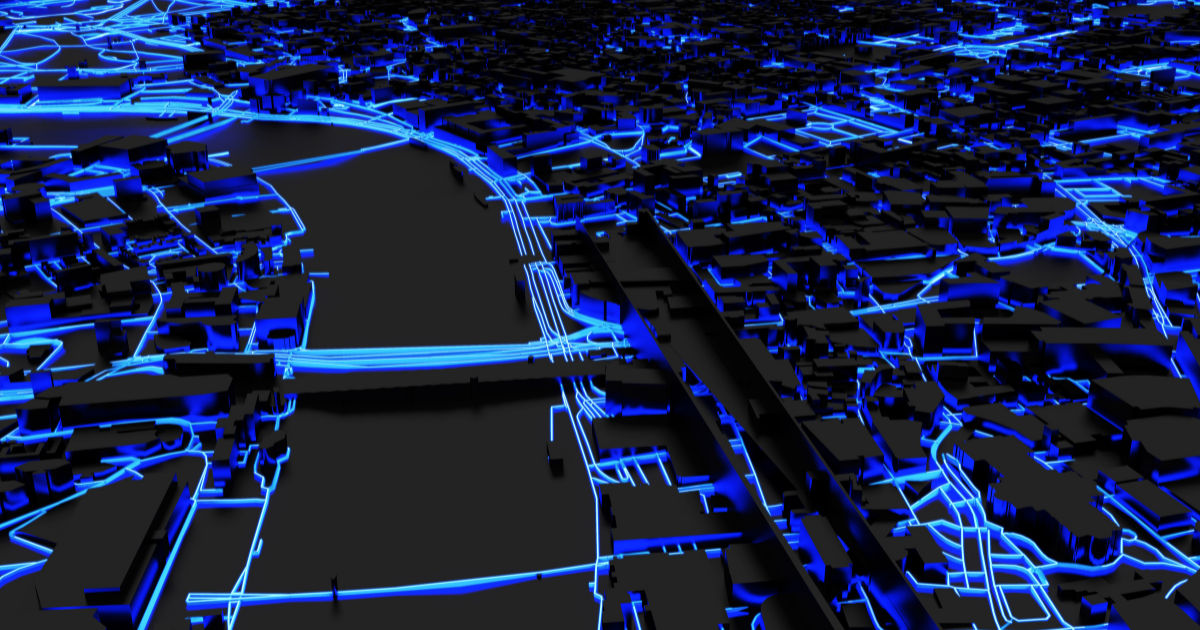 Many businesses in London are opting to use remote monitoring and management (RMM) to enhance their productivity and efficiency.
Using RMM companies can find work, keep track of systems and processes, predict equipment failure, automate tasks and perform effective risk management.
Remote monitoring and management is facilitated by a combination of wireless networks, sensors, cloud solutions, AI and analytics. For this reason, IT solutions providers are best placed to facilitate effective RMM services as they typically provide the components and environment that are needed to set this up.
With oversight over the entire range of systems and devices used to provide remote monitoring and management, IT service providers can guide you through the process of setting up RMM capability and ensure the whole process runs smoothly and effectively, offering troubleshooting where needed.
Advantages of Using Remote Monitoring and Management
For most businesses taking a leap such as altering existing systems can represent a significant step and the benefits of introducing a new setup need to be considered carefully.
While existing systems may be outdated and prone to error, they have served the company so far and some employees are resistant to change, even for the better. What are the advantages of using remote monitoring and management and is it cost-effective to switch over from traditional data logging?
Improved Asset Management
Remote monitoring allows firms in London to analyse the status of their infrastructure and equipment in real-time, identifying any issues as they happen. This means they can gain greater oversight over the health of their assets and preemptively maintain and repair any damaged equipment before it fails completely. Remote monitoring provides a connected environment to achieve full visibility into all assets and facilities without the need to be physically present on-site.
Automated Data Collection for Regulation Reporting
For most industries gathering all the data from multiple sources and locations that is needed for compliance reporting can present a significant problem and usage of valuable working hours. With remote monitoring, the data can be gathered automatically from smart sensors and processed centrally through cloud solutions. This means the reports can be filled automatically and filed with the relevant authority with little or no input needed from staff members.
Cloud-based Monitoring Provides Full-level Access to All Systems
Utilising cloud solutions for remote monitoring means that all data is centralised and easily accessible from any device or location. This means that without the need to be physically present to carry out an inspection, you can gain an overview of your entire operations from the office or using a mobile device.
This gives business owners in London greater insight and control over their daily activities and means that accurate evaluation of the business is not limited to a certain time and place where this can be effectively carried out.
Routine Tasks are Automated
Through the use of remote monitoring, analytics and AI software, London businesses can automate repetitive tasks and data gathering, improving efficiency and reducing the risk of human error.
When large data sets need to be gathered from a range of sources it makes sense to allow AI software combined with smart sensors to collect the data and then automatically make any adjustments as needed.
Input from the sensors can be used to govern control functions in the equipment or automatically schedule repairs and maintenance as needed.
Saves Time and Money
As personnel are no longer required to carry out physical checks of any assets this cuts down significantly on working hours and travel time needed to get from one site to the next. This means that employees can be deployed to tasks that are more beneficial for the business.
With greater insight into operations and the status of infrastructure and assets, businesses can operate in a more streamlined and efficient way, with less downtime and equipment failures. This also provides improved business continuity in the event of disasters or serious problems within the system.
Greater Accuracy in Monitoring
Manual data gathering, using spreadsheets to enter all the details, is prone to human error—especially when collecting data repetitively over extended periods of time and with large volumes of data and entries to log from various systems.
With smart sensors automatically recording the data you get up to date and accurate information across all systems, without the need to physically be present. Furthermore, the information is centralised and organised in one place, making it easier for record-keeping—as opposed to having data spread across various spreadsheets and files in different locations.
What is the Ideal Environment and Framework for Remote Monitoring and Management?
Remote monitoring and management has clear benefits for any firm based in London looking to move away from traditional data entry and manual recording.
There are, however, certain steps that any business can take to secure the ideal environment to maximise the effectiveness of their remote monitoring setup.
Cloud-based Data Storage for Remote Monitoring
At Lyon, we provide businesses in London with unlimited data storage through state-of-the-art cloud-based datacentres that facilitate the effective use of remote monitoring.
Without an integrated system where data is securely stored and remotely accessible, the detailed analysis gained from remote monitoring can be somewhat wasted if the information is not readily available and managed correctly.
With centralised monitoring, it helps to have centralised data storage alongside this, where data inputs from smart sensors can be easily accessed by any personnel or software that needs to use that information.
At Lyon, we help businesses in London to run an effective remote monitoring and management setup through a range of cloud solutions including
Amazon AWS services
Amazon S3 and Blob
Microsoft Office 365
Microsoft Azure
Microsoft SharePoint Online
Microsoft Power BI
Google Cloud Platform GCP
Google G-Suite
At Lyon, we can guide you through the process of installation of remote monitoring and management, ensure all systems run correctly through infrastructure monitoring and analysis, and provide troubleshooting as needed, whilst also providing the framework for effective RMM systems through cloud platforms and solutions.
For more information on remote monitoring and management and how to maximise its effective use for your business get in touch today.