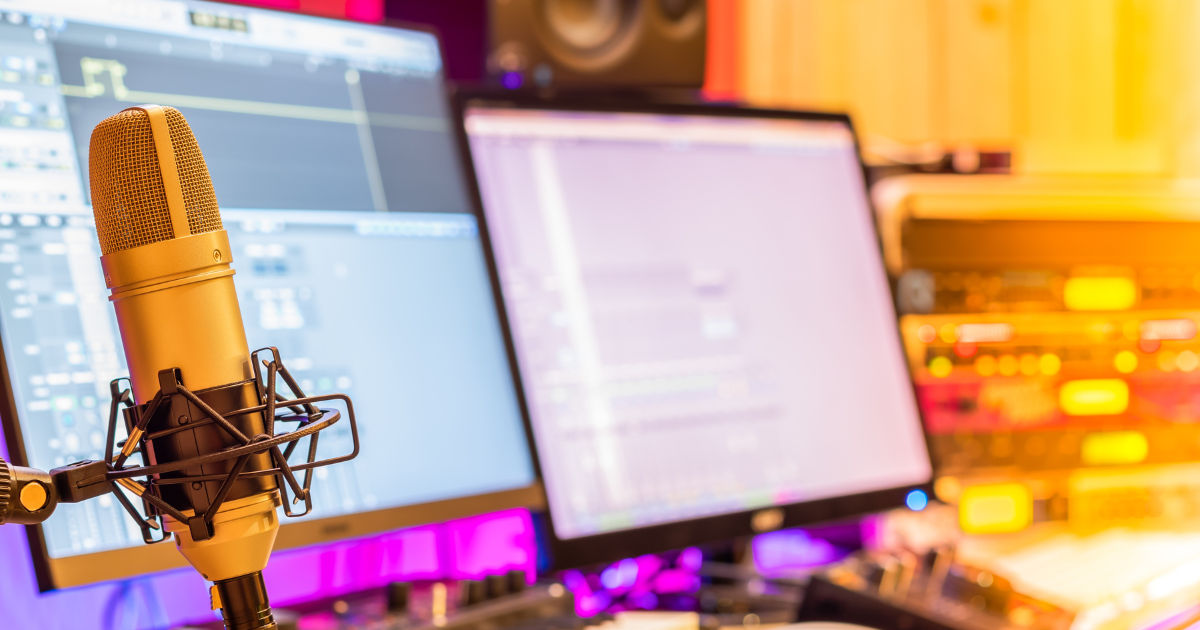 Film editors and video studios are rapidly adopting strategies to make use of IT solutions providers to remain competitive and run a more efficient filmmaking business.
However, the list of providers is endless and the range of services offered by each one varies from one provider to the next.
Which services are most relevant and useful to film editors and who are the solutions providers who cater to their specific needs?
Choosing the Right IT Solutions Provider for Film Editing - What Should You Look For?
When choosing an IT service provider for your film editing business there are a few general considerations and some more specific services that are particularly catered towards the film industry.
Looking at the overall considerations first, it is important to ensure that the IT solutions provider is cost-effective for your business with a flat rate fee, adds value and reduces the time needed for various tasks, as opposed to requiring a lot of extra training on various systems and adding to your workload.
To this end, the right IT solutions provider should offer a user-friendly interface that is easy to operate with little training needed for staff members. You should also be looking for a seamlessly integrated system that fits in with your existing procedures and does not over-complicate daily working activities.
For film editors, there are also several specific attributes or services you should ensure your IT solutions provider can offer.
Unlimited Data Storage Through Cloud Solutions
The ideal IT service provider for a film editing business will be able to offer secure data storage through cloud solutions that can be accessed from any device or location. Most importantly there should be no limit on the amount of data you can store.
Video files especially when shot in 4k and 8k can take up huge amounts of space. One of the main advantages of cloud storage is that you are not limited by the physical hardware such as a server or hard drive on your computer.
If your IT solutions provider sets limits on data storage or imposes unreasonable costs for additional use, then this eliminates most of the advantages of using the cloud and means that you will be looking for another backup storage option when the space runs out.
Workstations as a Service and Virtual Desktops
Another vital component of the IT solution provider's services should be DaaS (Desktop as a Service) and WaaS (Workstation as a Service).
These types of services are recognised as game changers in the film editing industry because of the enhancement to the post-production process.
Virtual desktops or DaaS mean that editors and production staff can access all their files and systems through one simple interface. Further to this, they can have the same level of accessibility from any location on-site or working remotely from home on their own devices such as laptops and mobiles.
With workstation as a service (WaaS) film editors can gain remote access to high-performance processing power from top-end CPU platforms—without any hardware needed. Similarly, the visual effects can be handled by virtual graphics processing units or vGPUs without the need to have any graphics card installed or any expensive equipment.
Apart from data storage, film editors can access CPU and graphics processing power remotely through the cloud, which has clear advantages in a dynamic industry such as filmmaking. It is therefore vital that any IT solutions provider can offer this as part of their package.
Dedicated Support Teams and 24/7 Monitoring
Due to the fast-paced nature of the film editing and post-production industry, it is essential that any IT services provider has full technical support available—at all times during the production process.
Any business that uses technology to carry out its daily operations can suffer setbacks as a result of technical failure of either the software, hardware or network connection itself.
In the film editing industry extended delays due to technical problems are not acceptable. There could be costs racking up for the use of various sites, equipment and personnel and lengthy delays could mean significant financial penalties.
For this reason, it is vital that the IT solutions provider a film editor chooses can offer on-site support wherever it is needed, full infrastructure monitoring, systems analysis and a 24/7 help desk in case of any issues.
Cyber Security Services
In the post-production industry, most of the data is extremely valuable and a robust security system is an absolute necessity. Malicious data breaches can lead to parts or all of the production being leaked or sold illegally. There could be financial transactions involving large sums of money along with sensitive data related to any employees or on-screen talent.
For this reason, film editors need a dedicated cyber security team that can monitor operations, detect any incoming threats or issues and rapidly respond to any emergencies.
Post-production industries need to look for
Security operation analysis
Vulnerability management
Penetration testing
Cyber security staff training
Rapid response support teams
Are There Any Providers That Cater Specifically to the Post-production Industry?
At Lyon, we specialise in supporting post-production industries and film editors within the London area. We cater to the specific needs of post-production houses and have helped many film editors improve their workflows and enhance their creativity by removing some of the restrictions imposed on them by their existing systems.
At Lyon we provide
Unlimited data storage through state-of-the-art cloud solutions
Workstations as a Service (WaaS)
Desktops as a Service (DaaS)
Infrastructure as a Service (IaaS)
24/7 help desks
Expert cyber security teams
Get in touch for more information or to learn how we have helped post-production companies in London with some of our recent examples.